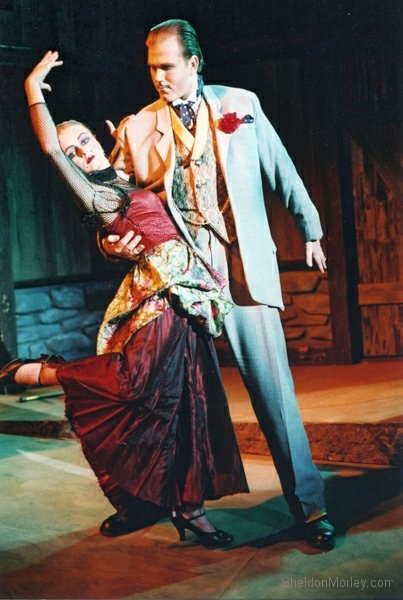 Sheldon Robert Morley was created when a white-hot meteorite of pure rock and roll crashed into an active volcano in Kaneohe, Hawaii on a cloudy September morning in 1975. Any resemblance to the parents who raised him is purely coincidental. In his formative years he traveled all over, from Hawaii to North Carolina, to Louisiana and Japan and even Las Vegas before finding a home in Los Angeles at the age of 18.
Alongside his impressive vocal talent, Sheldon has always had an affinity for music. He learned guitar at a young age, participated in show choir and drama programs, and discovered the stage was his "beautiful place". Sheldon participated in every program he could that would put him on that stage, eventually earning his BFA in Theater Arts at UCLA in Los Angeles. He has won recognition with his Lyrical Baritone voice at Theater Festivals and drawn crowds to The Viper Room and other great venues around Los Angeles with his band, Manic Automatic. At 6'6″, with a barrel chest and a honeyed voice, he can not be ignored as a frontman. On the theatrical stage, Sheldon has played characters from accessible "every-men" such as Rob in High Fidelity and Jerry from Full Monty to villains like Chauvelin from Scarlet Pimpernel and leading men like Juan Peron in Evita.
Sheldon is a charismatic artist on stage who brings audiences on a journey with his characters and his music, reflecting the feel of his songs and performances back onto the crowd with spectacular results. Through his considerable life experiences and his empathetic nature, Sheldon is able to tap into an emotion within a moment and distill that down to something he can share with the viewer. He is a presence onstage and continues to push himself artistically and creatively, putting in the hard work to make every performance everything it should be.
Sheldon is most at home when he is shining under stage lights, and continues to actively seek roles that allow him to share that light with the world.